To promote an online contest created by Adobe in collaboration with 
The Munch Museum
in Oslo, I was asked to paint my own personal interpretation of Edvard Munch's most famous painting »The Scream«. Together with great Photoshop brush maker
Kyle T. Webster
they recreated digital versions of the more than 100-year-old original brushes used by Munch. You can use them in Photoshop as well as Adobe's mobile app Adobe Sketch. So the only task was to somehow include those new brushes, while creating my own digital artwork.
Everything you see is drawn freehand without any rulers. I started my artwork using Adobe Sketch for a rough »pencil« layout. After that I switched to Photoshop, were the whole artwork was actually painted on a Wacom Cintiq. So everything is digital, no real pencils or brushes were used. I used exclusively brushes by Kyle, but not only the ones he made for this contest.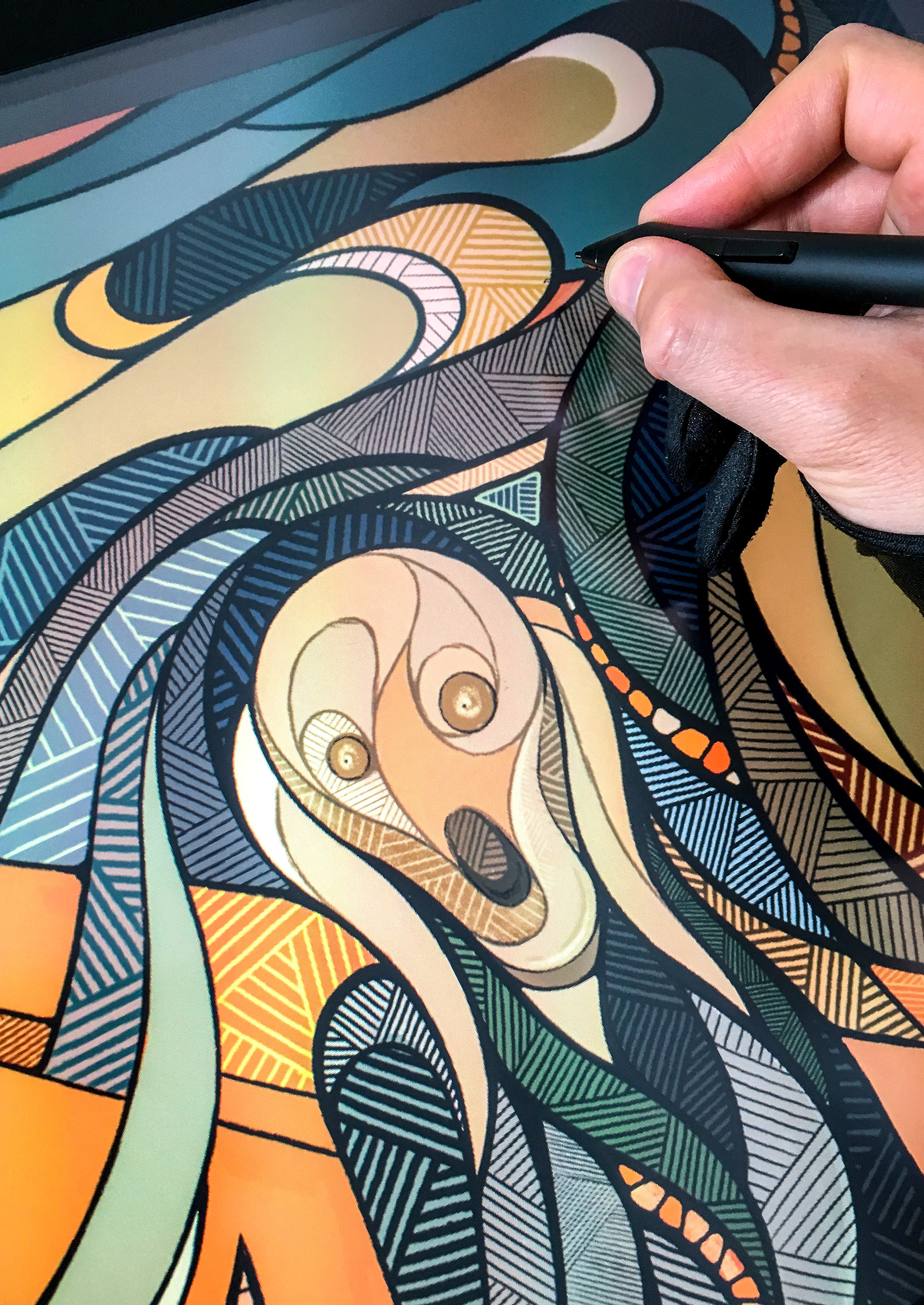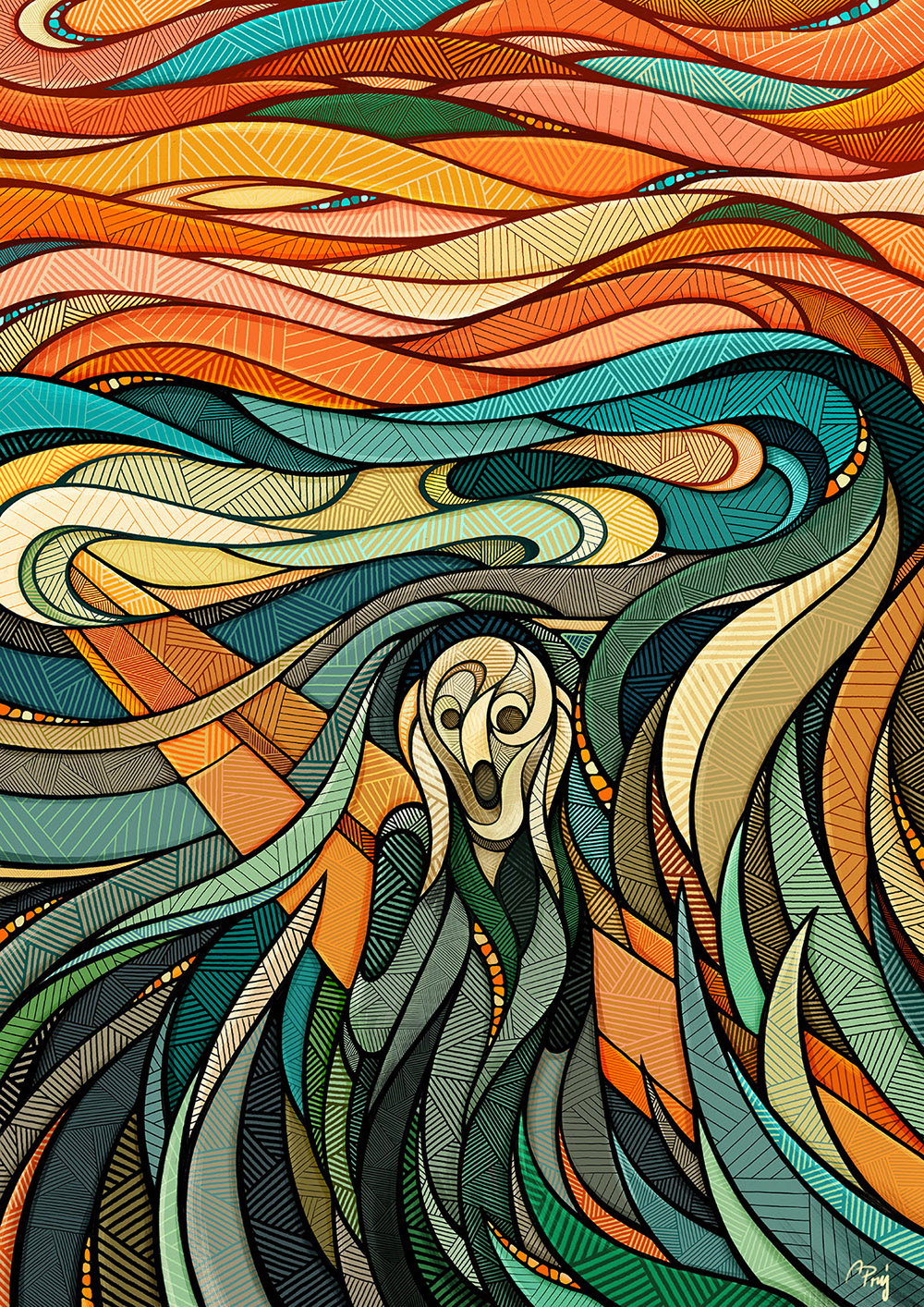 I've actually thought about creating a painting similar to Munch's for quite a while now, since his expressionistic style definitely inspired a lot of what I do today. That's why I actually stayed pretty close to the original layout, while still trying to make it look like it's one of my personal paintings. To add some of my own style, I've made it a bit more abstract and added an even more ferocious landscape than in the original. I've tried to put some more emphasis on a desperate mind, that is about to get swallowed by its own despair.
#MunchContest #HiddenTreasure