For a campaign by
Microsoft
I became part of a group of artists, that had the task to integrate the new
Surface Pro IV
into their daily workflow. The idea was to show how different kinds of creative professionals can use the same tool in a variety of ways.
Since I was still used to drawing on paper, I started by creating only the sketches in Photoshop on my Surface Pro IV. Those sketches were my references afterwards to create intricate illustrations, using pencils, markers and fineliners on thick paper. I scanned both drawings and added colors and a little texture again in Photoshop. 
Both artworks were later used for posters and Surface Pro skins during some contests and promotion events.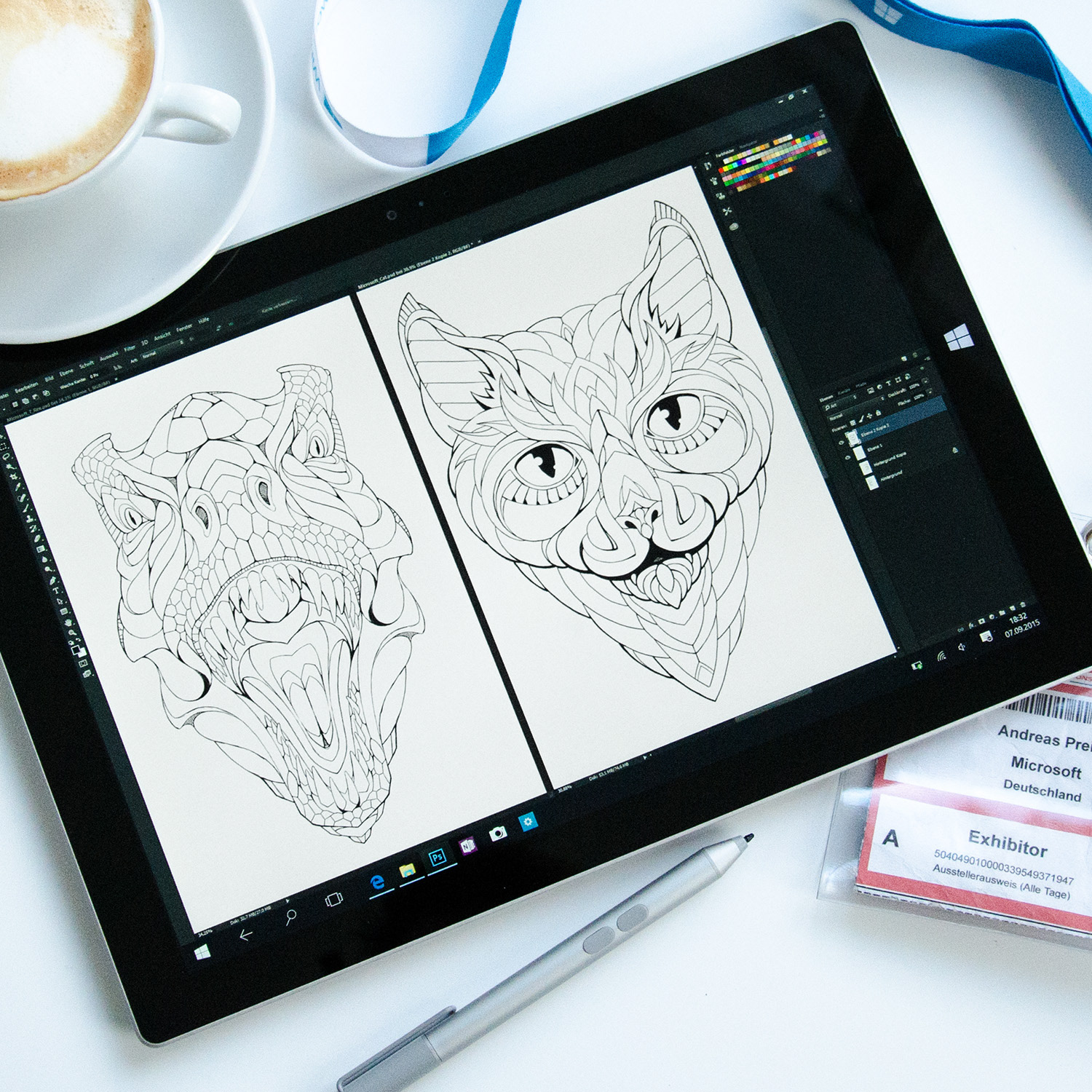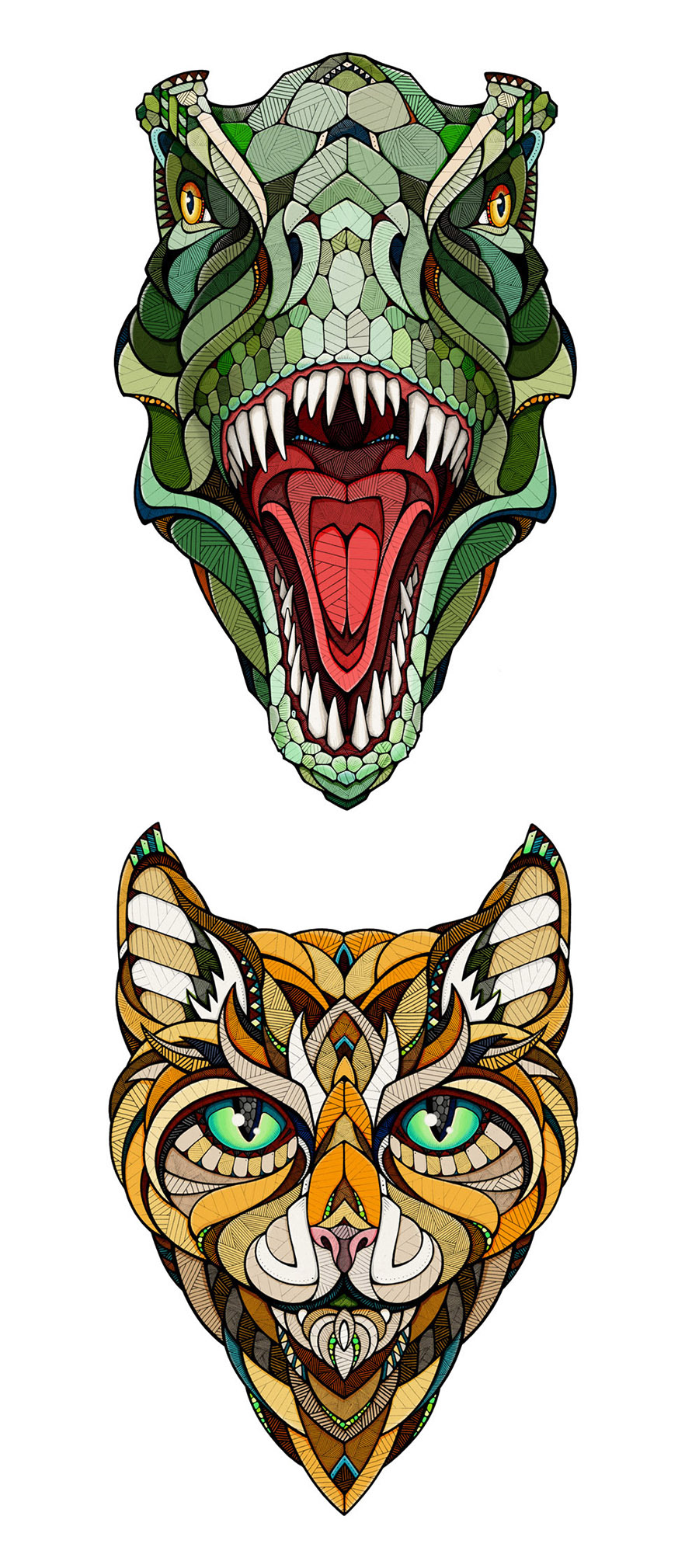 Final Posters and Surface Pro Skins