Early in 2017 I had the chance to become part of

»THE HAUS«

, an old bank in the middle of Berlin, that was turned into one giant piece of art. There were only a few months left before the demolition of the building, so more than 150 artists had the chance to do whatever they wanted: Painting and redesigning every room, floor, hallway etc... Together with my friends in HOLY WOW, I worked in one of the staircases, where I  painted this polar fox on a window. I worked predominantly with acrylics, while also adding some tape. 
After all the artists were done,

»THE HAUS«

 was open to the public for free for exactly 2 months. It finally closed on May 31st, 2017 and is now gone forever. 
#TheHaus #BerlinArtBang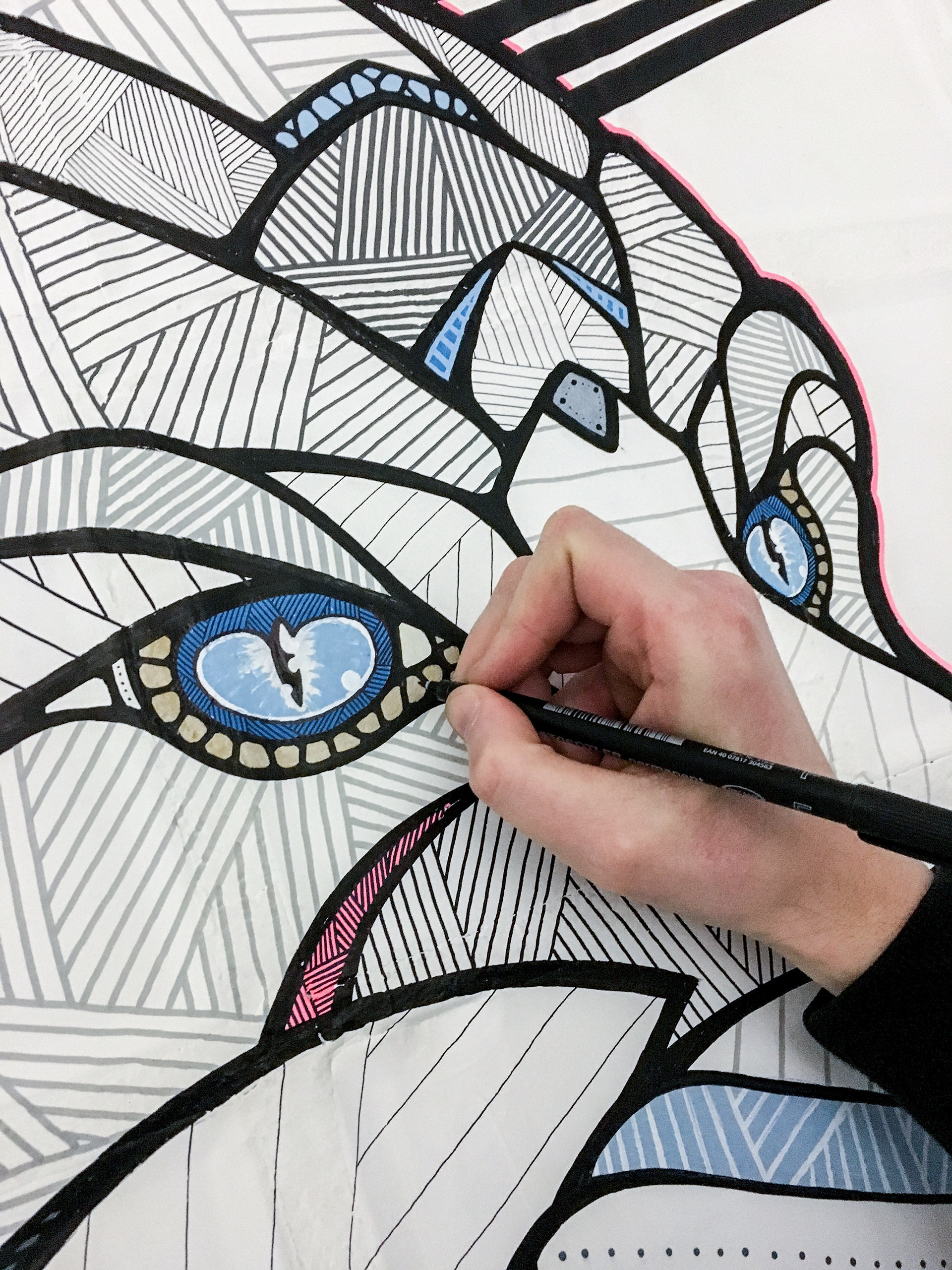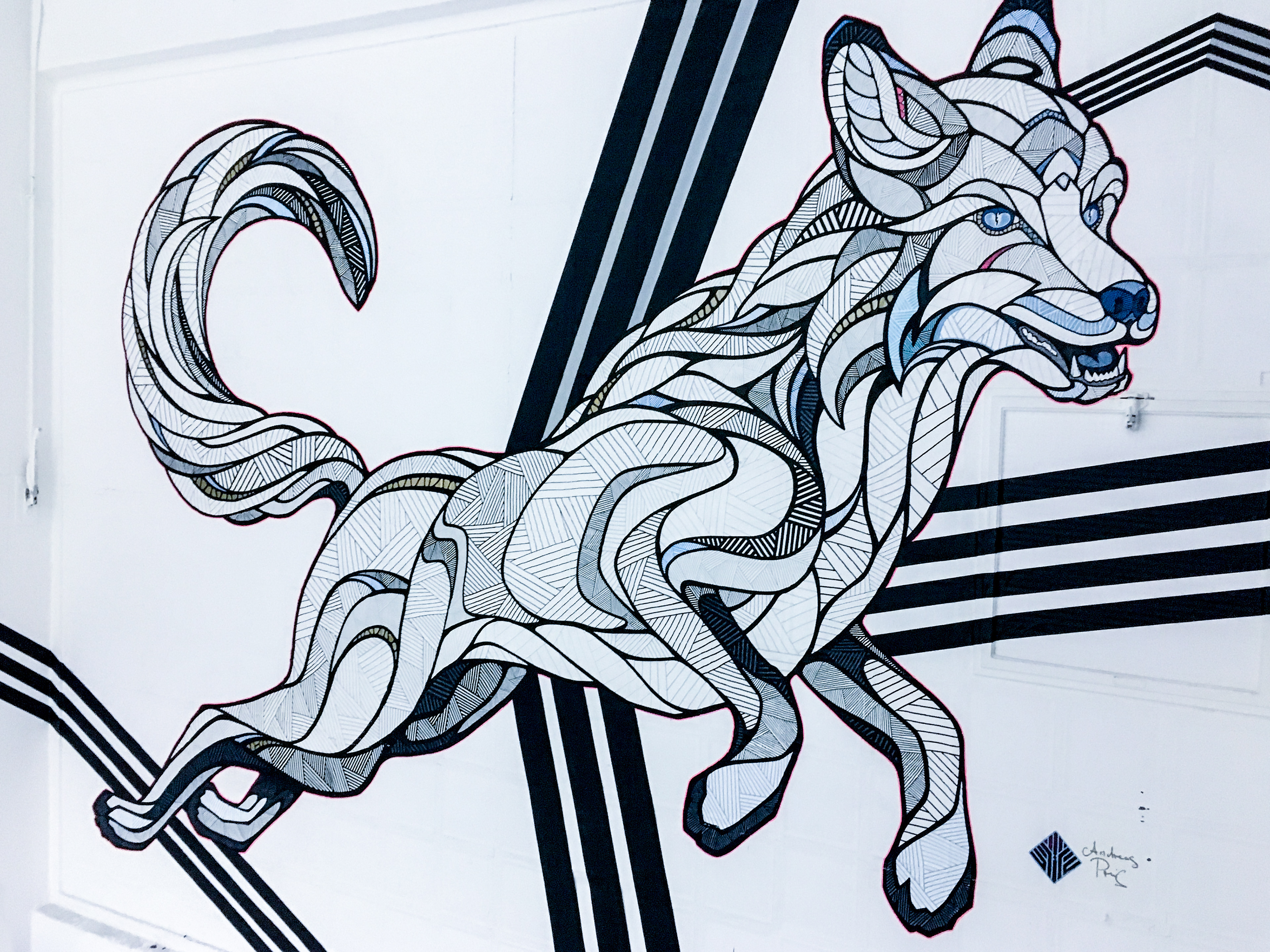 HOLY WOW at THE HAUS
The dove you can see on the right was created using nothing but tape by Bruno »BeezeBoe« Kolberg from
Klebebande
, while everything on the left was done by
Julian Vogel
, using mostly spray paint and tape.